Assets Under Management
RS Asset Management Co., Ltd.'s total assets under management has reached 300 billion yen as of June 2021.
We will continue to expand our business area to include solar power (large ongoing projects and secondary) and other renewable energy (biogas, wind power, etc.) to further accumulate assets.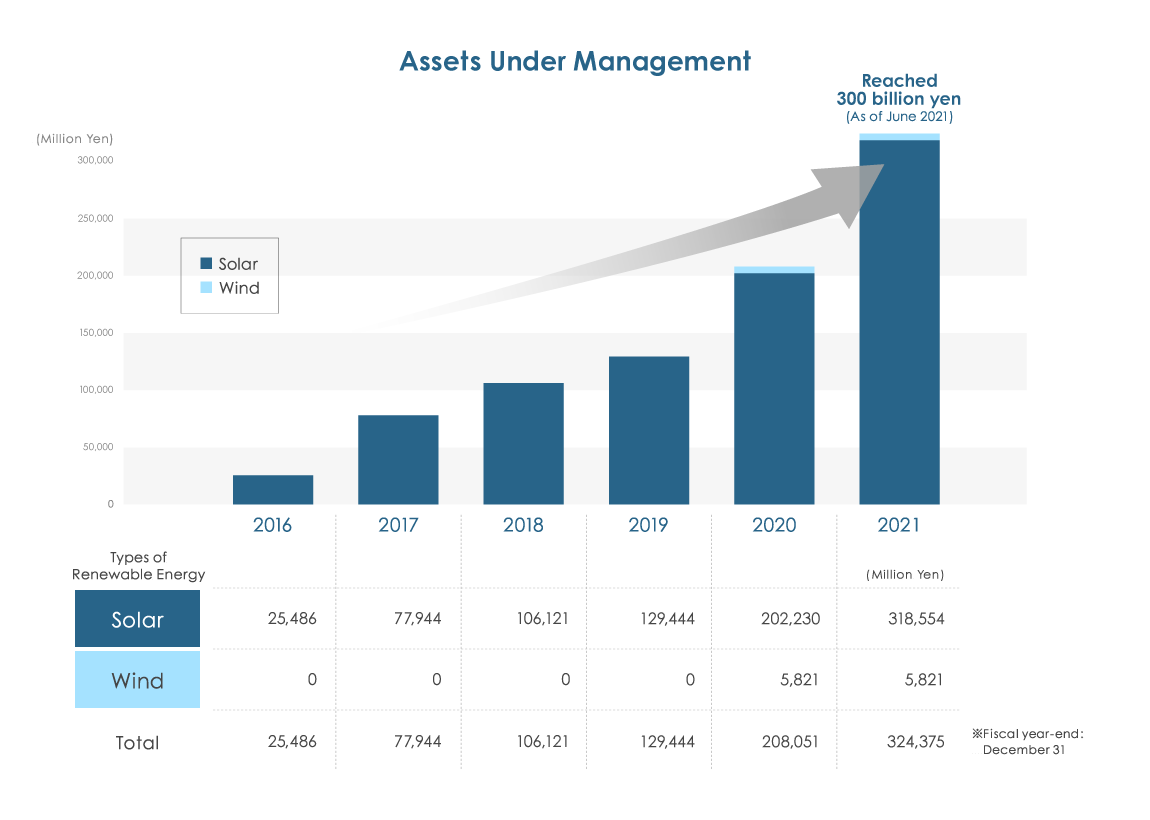 タイプ
2014年12月期
2015年12月期
2016年12月期
2017年12月期
2018年12月期

No.1

2019年12月期
太陽光発電
3,134
9,153
28,500
77,903
105,811
115,416
バイオマス発電
0
0
0
10,423
10,423
10,423
風力発電
0
0
0
0
7852
7852
合計
3,134
9,153
28,500
88,326
124,086
133,691