Greeting
Leading Japan to Next Generation by Changing Infrastructure through Clean Energy Supply
Our company was founded in March 2013 as an asset management company for renewable energy fund. Since the Great East Japan Earthquake in March 2011, there has been a change in how people view power supply in Japan whereby people seek "quality" more than "low price" as in the past. We will continue to contribute to the infrastructure reform in Japan through clean and safe power supply, with a focus on solar power.
Although the solar power generation costs in Japan are decreasing year by year, the current costs are still higher than the costs in Europe. Having and maintaining not only quality but also low price as in the past will bring change to the power source structure in Japan and will lead to safer and more reliable infrastructure reform. Furthermore, while the problems of low birth rate, aging society and depopulation in rural areas continue, we believe that it is possible to revitalize rural areas and reinvigorate entire Japan by effectively using increasing unused lands for power source development while gaining the understanding of local governments and local residents.
With the belief that realization and continuation of supply of low cost clean energy will lead to a better future for the next generation, we will advance step by step in order to contribute to further development of Japan.
We appreciate your continued support and guidance.
Yuichi Takamura
President & COO
RS Asset Management Co., Ltd.
Company Name
RS Asset Management Co., Ltd.
Location
THE HEXAGON 9F, 5-4-7, Akasaka, Minato-ku, Tokyo 107-0052, Japan
Contact Information
TEL: 03-6441-2946 FAX: 03-6441-2947
Establishment
March 2013
Capital
50 million yen
Business
Fund arrangement business
Investment business
Other related businesses incidental to the above which are relating to renewable energy fund including solar power generation equipment
President & COO
Yuichi Takamura
Main Banks
Resona Bank, Ltd.
MUFG Bank, Ltd.
Mitsubishi UFJ Trust and Banking Corporation
Sumitomo Mitsui Trust Bank, Ltd.
Kiraboshi Bank, Ltd.
Main Customers
SBI SECURITIES Co., Ltd.
SBI MONEY PLAZA Co., Ltd.
JA Mitsui Leasing, Ltd.
RICOH LEASING CO., LTD.
ORIX Corporation
TOHO GAS CO., Ltd.
Chubu Electric Power Company, Incorporated
TOSHIBA CORPORATION
TOKYO SANGYO Co., LTD.
TOKYU LAND CORPORATION
SINANEN CO., LTD.
Hitachi Systems, Ltd.
Daiwa House Industry Co., Ltd.
MUL Energy Investment Company Limited.
KYOCERA Communication Systems Co., Ltd.
SHARP ENERGY SOLUTIONS CORPORATION
Meiwa Engineering Inc.
COSMO ENGINEERING CO., LTD.
Mitsui & Co.Foresight Ltd.
Real Estate Transaction Number
Governor of Tokyo (2) No. 96961
Joint Venture
MINE BIOMASS SYNERGIES PTE. LTD.(Singapore)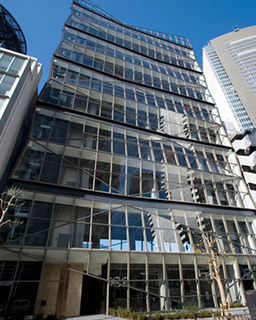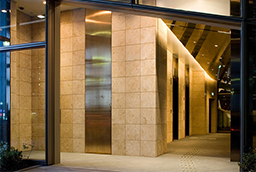 Access
From Tokyo Metro Chiyoda Line Akasaka Station a 4-minute walk